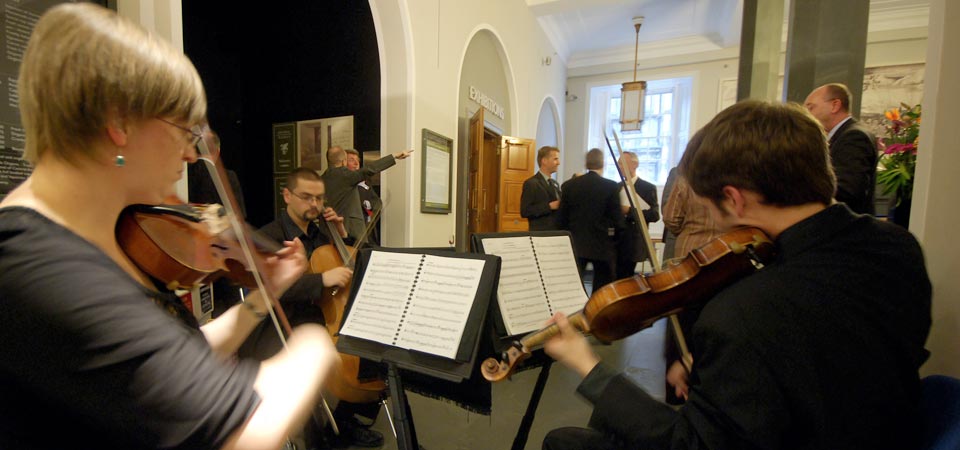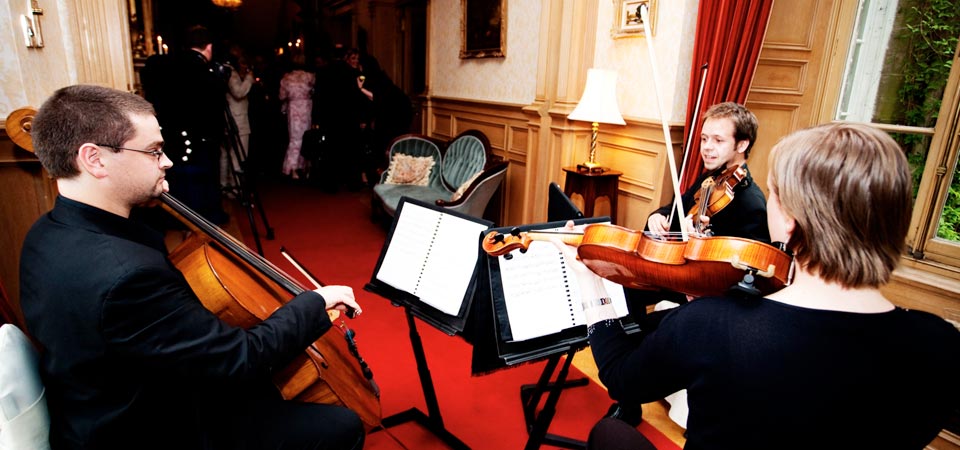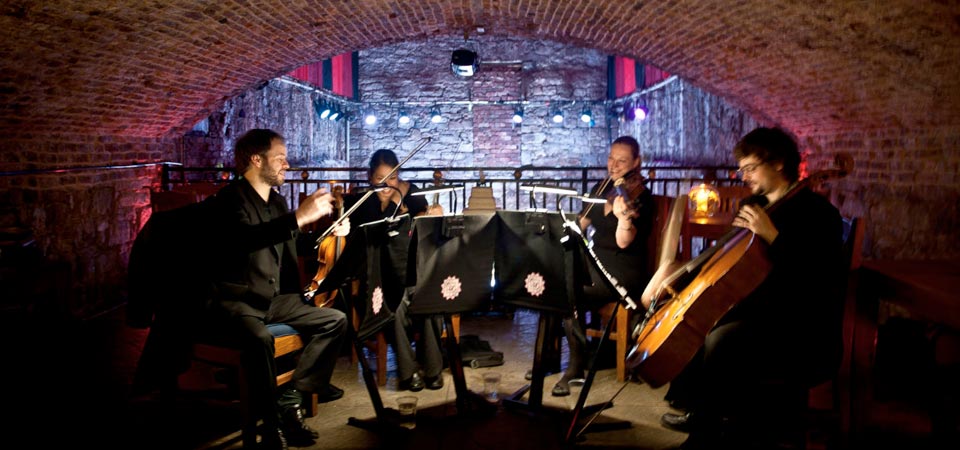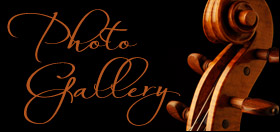 The Rose Street Quartet, Edinburgh.
T

he Rose Street Quartet has been providing musicians for weddings, corporate events, concerts, studio sessions and many other functions throughout Scotland and the North of England, to high acclaim, since 2001.
Our unique and extensive repertoire covers all genres, and consists predominantly of our own meticulously crafted arrangements. In our expanded form as the Rose Street Ensemble we have delighted audiences over the years with our elaborate and exciting programming, covering the chamber music, string, full orchestral and choral repertoire, and we have worked with esteemed musicians such as conductor James Lowe and pianist Murray McLachlan.
Musicians for weddings, funerals and other formal ceremonies
Musicians for corporate and private events
Arrangements and musicians for studio sessions and live gigs
String duos, trios, quartets with singers, pianists and more…
Unique and extensive repertoire; traditional, classical, pop & jazz
Acoustic or amplified to suit any size of gathering
↑ back to top
home
Site complies with W3C guidelines + current UK accessibility standards. Site design Flying Solo